Categories


Contact Us
A&S Power Supply Co.,Ltd
Address:469, Xinsheng Road, Gaoxin District, Chengdu, Sichuan, China
Tel:+86-28-65376776
Fax:+86-28-86129221
Email:inverter@electrical8.com
Contact Person:Karina
FSP Power Supply

FSP Group is the 5th largest power supply vendor in the world. Since the company was established in 1993, our outstanding management team has drawn together our R&D expertise, our sizeable production capacity, outstanding product quality to consistently excel in this competitive marketplace.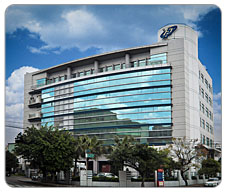 Data utilization and system integration: Successfully launched our enterprise resource planning (ERP) project to raise employee work efficiency and improve corporate intercommunication. We have also introduced a B2B e-commerce system that reduces manpower, time and costs and provides our global customers with the best service system to strengthen company competitiveness.
Our focus of year 2007 are as below, Green power products, enlarge the market share of retail products, also increase RD, manufacture base on niche market products such as power supply for LCD TV, Industrial computers, and server.
By the way, FSP Group invested US 3Y Power Technology Inc. in March 2005, which has the capability to develop 500watt ~3200watt and even over. They can not only enhance FSP high-watts technology, but also increase more US sales channels.
Future Outlook: FSP Group will use our sharp market insight to strengthen our product depth and range. We will seek out opportunities to cooperate with major international companies, rapidly accumulate international experience so our company can open new horizons in the power supply marketplace.