Categories


Contact Us
A&S Power Supply Co.,Ltd
Address:469, Xinsheng Road, Gaoxin District, Chengdu, Sichuan, China
Tel:+86-28-65376776
Fax:+86-28-86129221
Email:inverter@electrical8.com
Contact Person:Karina
Instek Power Supply

Founded in 1975, Good Will Instrument Co., Ltd was the first professional manufacturer inTaiwanspecializing in electrical test & measurement instruments. Good Will Instrument began as a manufacturer of power supplies and quickly expanded into the development of high precision electronic test and measurement instruments.
After 35 years in the test and measurement industry, Good Will Instrument Co., Ltd has grown to become the largest manufacturer and developer of test and measurement instruments inTaiwan. Today Good Will has more than 300 product items, ranging from oscilloscopes, spectrum analyzers, signal sources, basic test & measurement instruments to video surveillance systems. Good Will Instrument has also seen its presence grow internationally. With headquarter locating headquartered in Taipei, Taiwan, GW Instek has subsidiaries in Mainland China, America, Japan, Korea and Malaysia; its products are sold to more than 80 countries worldwide.
With a strong focus on high quality, economic measurement solutions for the educational and industrial manufacturing markets, Good Will Instrument has developed a solid brand image and reputation for reliability, integrity and innovation. From its inception, Good Will Instrument has dedicated itself to becoming a professional electronic test and measurement designer and manufacturer, resulting in a number of national awards and the trust of customers world-wide; In 1993 Good Will Instrument became ISO 9002 accredited and the following year won the Highest Honor of National Outstanding SMEs Award from the Taiwanese Ministry of Economic Affairs. In 2000, Good Will Instrument went public on the Taiwan Stock Exchange.
GW Instek has been synonymous with quality electronic test & measurement instruments due to its 35 years experience in R&D, marketing and manufacturing. The GW Instek reputation has been built upon the philosophy of integrity, quality, and creativity as well as the accumulation of years of experience. Focusing on the improvement of R&D, manufacturing and marketing competitiveness, GW Instek will continue to be one of the most reliable, trusted brands creating the highest value for customers.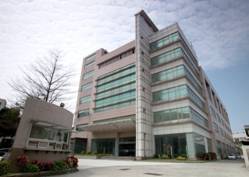 Features: True RMS Meter Wide Output Voltage / Frequency Variable Range Save/Recall 4

Instek Programmable Power Supply APS Series 9301
APS-9301 OUTPUT CAPACITY: 300 VA OUTPUT VOLTAGE: 0.0~300.0 VAC, 0.1V step (110,220V selectable) OUTPUT MAX. CURRENT: 0~150V 2.6 Arms 0~300V 1.3 Arms FREQUENCY: 45.0~500.0Hz (50Hz, 60Hz selectable) 0.1Hz/step(45.0~100.0Hz),